Software as a Service is an emerging matter among the ecommerce industry. It is simply a cloud-based service that a user can use without downloading anything into the computer or a mobile device. SaaS is very convenient in a way that it is ready to use anytime as it can be accessed as long as there is an available internet connection.
Shopify, undoubtedly one of the most popular ecommerce sites today, runs over 3,563,166 websites or 19% of the ecommerce market. 28% uses WordPress WooCommerce Checkout, 10% has Magento and the rest of the 43% uses other ecommerce SaaS platforms.
These statistics are not at all surprising because as entrepreneurs, it is essential to find the best tools that can aid in the journey towards business success. With all the available SaaS software we have today, it can be difficult to decide what is the best ecommerce platform.
To give you an idea how choosing the best saas ecommerce platforms can become crucial, here are seven of the most widely-used ones in the industry:
Here are the 7 SaaS Best Ecommerce Platforms to start your business online:
1. Shopify
With an eCommerce Guide score of 9.75, it is easy to understand why Shopify is the most popular eCommerce platform. It is top-rated mainly because it has great speed and load times, characteristics that an online shop should have to keep customers happy. It has tools that a new online merchant would need to set up both an online and offline store. Additional features include easy integration to other marketplaces and social media selling tools.
2. Bigcommerce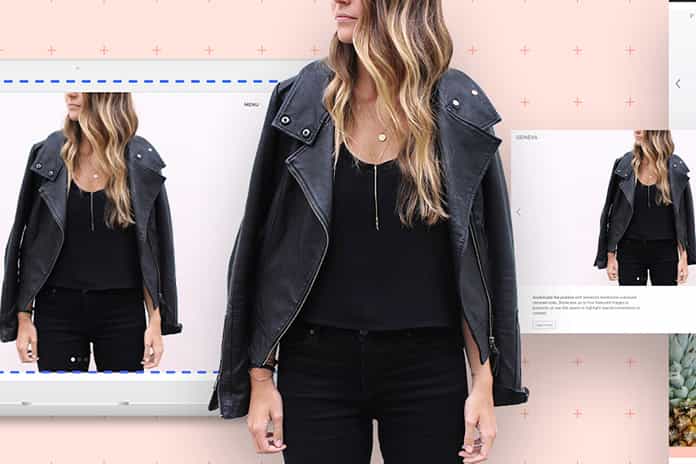 Bigcommerce is also one of the best eCommerce platforms then. This online shop builder is equipped with reliable store management capabilities in order to keep up with all the details of your business. The native features are great like its robust product catalog, coupon and discounting tools, and flexible shipping quotes.
3. Wix
If you are dreaming of a sleek ecommerce website, Wix is a free hosting and building platform that comes with plenty of free and premium features. The drag-and-drop tool makes it easier to create a website for your online shop. There are templates and various elements that you can customize to enhance the aesthetics of your site.
4. Squarespace
The excellent marketing tools and affordable pricing are the selling points of Squarespace. The features may be basic but they are all that you need to start up an online shop. What makes it great is that it will help you set up a flexible payment system for your shop so you can accept multiple payment options such as credit cards, PayPal, and even Apple Pay.
5. WooCommerce
As a free open source ecommerce platform, WooCommerce makes selling products online seem simple and fast. It is specifically built for WordPress so it is very easy to integrate if you already have a WordPress site. It has premium features too that will make you have a seamless checkout process for your store.
6. OpenCart
The multi-store support of OpenCart allows easy monitoring of important store metrics such as sales, customers, etc. across different stores. It is highly customizable and has a robust administrator dashboard to keep yourself updated with all transactions made on your shop.
7. Big Cartel
This is the best ecommerce platform for small shops by artists. There are pre-made themes available that allow customization.
These enterprise ecommerce platform solutions are designed to make running an online business easier and manageable. They are intended to lighten the load of online entrepreneurs by providing automated solutions that truly help in maintaining a smooth-running online shop.
Pros And Cons Of Using SaaS In Ecommerce
While the rapid growth of the ecommerce industry drove plenty of entrepreneurs to the use of SaaS platforms, it cannot be avoided to also think about both its advantages and disadvantages.
Here are some pros and cons of using saas that is worth thinking about:
Pros
Remote functions. Being able to access everything through a cloud server enables the user to manage the business anywhere and anytime. It also eliminates the need to rent out a physical space to serve as an office. Maintenance of the apps and even the security are all provided remotely as well, making it more convenient for the user.
Fast implementation time. There is minimal effort involved to run a website using saas. It usually comes pre-built with layouts and themes. All that you need to find is an automatic background remover to fix your photos and load them up to the saas for customization.
Maintenance. Each saas software is run and managed by a team of expert developers. They are responsible to keep the performance of the saas up and are constantly monitoring for bugs and also providing fixes. They handle the maintenance needs of the system thus leaving you to worry only about the business.
Security and PCI compliance. Utmost security should be the priority of any online shop owner. Saas platforms are stringent when it comes to security and Payment Card Industry (PCI) compliance in order to avoid hacking incidents that can cause frustration for both the business owner and customers.
Scalability. The cloud allows regular updating of saas platforms making them ready when there is a need to scale up in the business. There is also no need to upgrade hardware because everything is updated in the cloud.
Cost. The cost of having an entire IT team and developers is massive compared to the affordable payments for saas software. Most saas providers only charge for either monthly or annual subscriptions and that will cover even the upgrades. Not only is it a cheaper alternative to finding a team to do troubleshooting of computer systems but it also relieves you of the inconvenience of finding people you can trust to handle confidential files.
Cons
Lack of Customization The pre-built functions and templates can sometimes make you feel limited. This is why it is important to find a saas platform that gives room for customization.
Complex Processes Some complex business processes cannot be handled by SaaS alone, depending on the nature of the business.
Lacking B2B Needs Saas functions are usually designed for Business to Consumer or B2C transactions. It can be difficult to meet Business to Business or B2B needs like providing discounts for bulk orders and offering payment installments.
Wrapping Things Up…
The fact that more people find online shopping to be convenient is enough to think about the big and ready market there is for ecommerce business. Knowing about the existence of SaaS platforms is kind of comforting for budding entrepreneurs. It is such a relief that aside from the usual online marketing tools, like photo background remover, there are more advanced technologies that can help put your business really out there.
There are hundreds of saas software available to choose from and you can have more than one to aid you in your business. What is important is to learn which one will work best with the kind of business that you do. It is also a must that you know the significance of other ecommerce-related stuff, such as how you can make products look appealing using automated photo editing tools, how to use social media to your advantage, and more.
With these technologies on the rise, there is no doubt that now is the best time to think about starting an ecommerce business of your own.