One of the best tools for videography today is the drone. Drones are being used everywhere, from event marketing and ground surveillance to parcel delivery and law enforcement. You can get some very unique footage through drone videography.
Drones have become incredibly affordable in recent years. Laws are governing the use of drones in public places, which you need to be aware of. If you follow the law, you can get enormous benefits from using drones for your videography.
Benefits Of Using Drones For Videography
Drones usher in some fantastic technological possibilities. There are different types of models, such as rotor wing, fixed-wing, and variations on these types. Depending on the structure and the size of the drone, the battery flight time varies.
Once you have some excellent drone footage, you can create a great intro using your intro maker free download software. That way, you can create some stunning intro video footage for your viewers.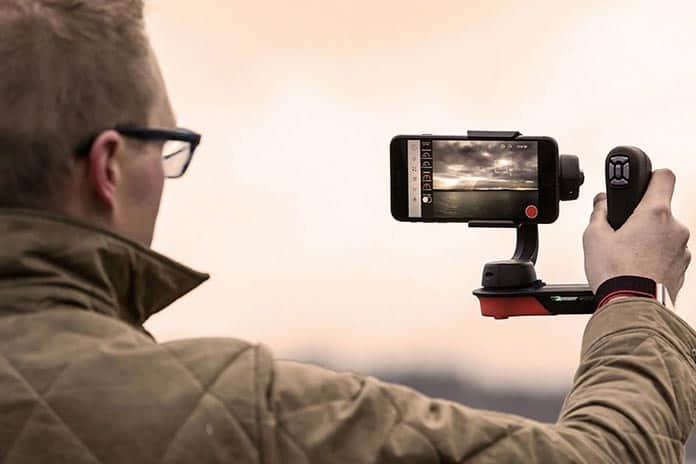 You can have a drone with a flight time of just 40 minutes, or the time can extend up to 2-3 hours. A drone that has more payload is capable of heavier and more sophisticated camera equipment. We can use drones for the following tasks:
High Altitude Video Shots
Before the appearance of drones, chartering an aircraft used to be the only way of getting aerial views. You can get some fantastic aerial shots from up to 400 feet in altitude.
You can use drones for getting footage over a wide area for checking the damage to property. They are also useful for creating marketing videos to show the progress of construction and give prospective customers an idea of the layout.
If you want to make an impact with beautiful scenery, there is nothing better than aerial shots from a drone over hills, lakes, and forests.
Low Altitude Shots
Sometimes, even when you are on the ground, you may have difficulty getting the right shot when you are in a crowd or a lot of obstacles. In such a scenario, a drone becomes a handy tool to use, and you can get the right shots.
Action Shots
In sporting events that feature fast action, it could be risky to send the cameraman there. You can use drones to take shots at close quarters without any risk to life or limb.
You can send a drone into the middle of a tennis match or a football field. At a suitable height, your drone will not be a distraction to the players, the way a cameraperson would tend to distract them under the same circumstances.
Getting The Best Out Of Drone Videography
You can send your drone over and film the audience during an event. Whether it is during the event or after it, your film's footage can give your audience a valuable experience.
It is possible to use live streaming an event where people at inaccessible points can watch the event from all angles. Moreover, those who cannot be at the location can still see everything that goes on at the event, even from their homes.
Just before an event starts, you can send your drone to pick up footage from behind the scenes. It can then be relayed over monitors to create hype with your audience and add to the upcoming event's suspense and excitement.
When working as a sponsor, you can use your drone to move around at specific points where you advertise your product. It gives your brand exposure in addition to the regular announcements made by the organizers.
Tips On How To Use Drones For Videography
If you have a drone that you can use for videography, you want to get the best out of it. To get your drone to give you the best video shots, here are a few tips that should help you on your way:
Be aware of the different models and brands of drones available on the market. It's a huge market, and you need to use a drone that meets your specific requirements.
Acquaint yourself with local safety standards regarding the usage of drones.
Check out your location and plan your shoots well in advance.
Do a complete function check before you launch your drone.
Plan your shots well in advance. You can get different types of shots like the "reveal," "90° down," "point of interest," "pan," and "profile tracking." You can create the "wow" factor by using different shots appropriately.
If you are going to operate the drone yourself, you need to familiarize yourself with the different shots and perhaps do a few trial maneuvers. If you have a Drone pilot with you, you need to discuss the various shots you plan to take.
Don't get carried away by the fact that you have a drone and that you can shoot anything. Apply the rule of thirds. It involves dividing the screen into three parts. If you are shooting the ground, focus on the bottom two thirds.
Focus on the top two-thirds if you are shooting the sky. You can also draw an imaginary line across the center of your frame and make sure that your subject is in the center of the line.
When you shoot aerial footage, you are already giving the viewers great views of beautiful locations. If you can create the footage in such a way that the viewers feel that they are looking out of an airplane or helicopter, you've got them nailed!
Edit your drone footage thoroughly. You can use the free online video editor by InVideo, which is simple to use but contains useful features that enhance your video quality. It can give a fitting finishing touch to your drone video footage.
Conclusion
Drones are a cost-effective method of getting high-quality video footage from points and angles, which are impossible for a person holding a video camera to reach. The essential operation is simple, but the results are spectacular.
Hiring and a plane or helicopter is a shockingly expensive proposition. Add to that the time that it takes and getting permission from air traffic control, it becomes a cumbersome affair. You can get all that done by a drone in a fraction of the time and cost.
If you want to add dramatic cinema-quality video footage to your videos, you will surely be able to achieve that by using drones wherever required.
Also Read: Why Businesses Should Opt For Video Marketing? Here Are 7 Reasons