The Internet of Things (IoT) has changed many industries in the ways they operate and, according to a MarketsandMarkets study, this technology is going to grow to over $560 billion by 2022. Considering in 2017 it was valued at $170 billion, in just five years it has more than tripled. Sensors, smart locks, and smart lighting are all embedded systems that are becoming common in many companies and are all possible because of IoT. At the heart of it, sits internet connectivity and since the entire world is using it heavily, this technology has the potential to disrupt every single industry. Here are a few examples to get started on this subject.
Entertainment
The use of analytics and big data is possibly the biggest game-changer in this industry. The audience has more control over what form of entertainment they want to consume and when, while developers get more insight into their preferences. With the help of IoT, the entertainment industry has managed to understand consumer behavior and place the right content and advertising; therefore creating a bespoke, immersive experience for each person.
IoT has changed the way people consume music, films, and gaming. An example of an entertainment industry that has changed a lot over the last few years is online casinos. Websites like CasinoWings are able to gather data from all available vendors and then present players with the best options that fit their needs and the highest quality games in terms of withdrawals, deposits, and customer support. The use of smartphones, paired with improved internet accessibility, are also thdriving this market's success.
Manufacturing
The driving force behind Industry 4.0 is IoT, as it enables three major factors that could soon push this concept into full realization – automation, data, and connectivity. Once automated devices become connected to the Internet, operating expenditures will be tremendously reduced. Being more cost-effective is one of the primary reasons behind this industrial revolution and the data captured by IoT will give an insight into the status of the equipment, on the environment, and on potential fails that can be avoided.
Ultimately, manufacturing wants to reach the point of 'smart factory' and leave the gloomy and dark factories in the past. This concept is not actually that further away in the future and according to a study, 76% of manufacturing companies have either started an active smart factory initiative or are working on planning one.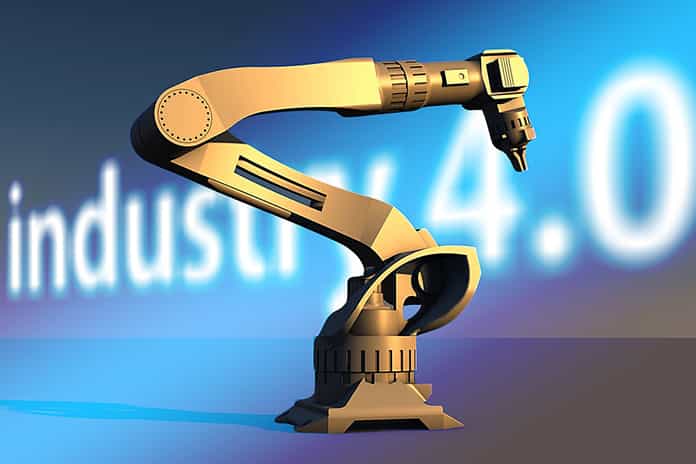 Healthcare
The healthcare sector has witnessed the difference IoT makes for patients. No longer do doctors have to spend a lot of time adding patients' data into systems; because cloud-based solutions are already doing that. Having that data available is also making it easier to administer the right treatment, to check the medical background, and to observe future, possible health problems.
Furthermore, the focus of healthcare has become predicting and preventing a problem, rather than waiting for it to arise and then trying to solve it. IoT has allowed for this to happen, and hospitals are now a sophisticated network of interconnected devices that constantly monitor the health and progress of its patients. The notion of smart hospitals is becoming more common as well and there are talks about how it can be achieved in the future.