I now know how to convert an mp3 to an iPhone ringtone—Today must be my lucky day!
There's no denying, I love music, and my list of favorite songs is quite long. Once a song gets stuck in my head, I can't get rid of it unless I listen to it at least a hundred times.
But, being an iPhone user, I was deprived of the luxury of setting most of the songs as ringtones for their unsupported format. I searched for the solution and finally came up with the fantastic app Waltr 2 by Softrino.
Now my favorite song soothes my ears as a ringtone every time someone gives me a call.
Although the iPhone has a great user experience, I can't think of using anything other than it. But when it comes to ringtones on the iPhone, you're in for a disappointment.
You must understand the difference in format!
Now take a pause here!
First, let's know what's the format problem in an iPhone that doesn't let you enjoy your desired ringtone!
The ringtones in MAC OS come with M4R as its file extension. If you want to set a song from iTunes as a ringtone, you have to rename the music from M4A extension to M4R extension using your PC's file manager and then add it to iTunes.
Simple enough, right!
Now the situation changes when it comes to MP3 songs!
Especially when you like me, wanna use songs from other languages as ringtones. The solution came when Waltr 2 popped up as an answer to my prayers.
Now here's a step-by-step guide: How to Send Ringtones to an iPhone.
Step 1: Convert your MP3 to iPhone Ringtone.
You need to change the format from MP3 to M4R extension for the first step. You can easily do this using an online converter to reformat the file. My recommendation is Audiko. This free ringtone maker takes only a few seconds to reformat your song into M4R.
You only have to upload it, take the best 30 seconds, and download it back into your device.
Step 2: Download Waltr 2 and launch it!
Now download and launch Waltr 2. It's free, and you can transfer your ringtone to an iPhone without using iTunes.
Waltr 2 by Softrino is not limited to ringtones only! You can quickly transfer ebooks, music, videos too.
Step 3: Plug your iPhone into your device.
Once you plug your iPhone into your computer, the app will almost instantly recognize your phone. All you have to do now is drop your ringtone into the drop zone.
Waltr 2 transfers the 30-second file to your iPhone in a blink!
Step 4: Set your ringtone
Now is the most exciting part! Go to the settings app, and there it is! Your favorite song is sitting right there as a ringtone with an M4R extension. Select it and enjoy the music whenever someone rings you.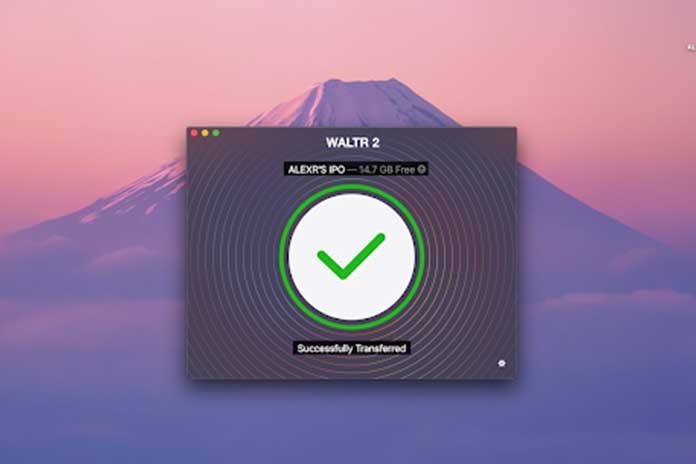 You can skip the first step if you already have an M4A track. The reason—you don't have to convert MP3 to iPhone ringtone.
If you don't want to go through the above steps, all you have to do is get your song into iTunes, convert it to M4R, put it back to your iTunes library, trim it, and then sync with iTunes.
Feeling dizzy? So did I!
The best part of the Waltr 2 is it's easy to use, fast and free! What else can you ask for? Eh?
The bottom line
Before I came across Waltr 2, converting MP3 into an iPhone ringtone using iTunes was an Irksome chore. But why should it be so complicated?
Waltr2 offers you the freedom to choose any track, whether it's an ongoing hit number or theme song of a season. Waltr 2 by Softrino enables you to craft iPhone ringtones easily and even easier to transfer.
I love the app! Try Waltr 2 and tell us in the comments how much you like it too!
Also Read: Need To Convert From PSD To Angular – Know The Reasons