There are quite a few different obstacles for those who are looking to start an online business. Competing against other brands could prove to be too much for some. This is because businesses are drowned in a pile of random information floating all around the internet, and all lost between all of the new startups that are created every day.
So how does one succeed in these times that are both very opportunistic and yet really difficult to be noticed in the crowd of new projects? What you need to do is build your online business presence. And there are many ways that you could build a strong one.
How you create your online presence is very important. It is not enough to pay a bunch of money for ads on various platforms and just start appearing absolutely everywhere. You need a smart strategy in order to build your online business presence in 2020, and we are about to share five tips about the ways to do it the most successfully.
Tip #1 – Build Your Website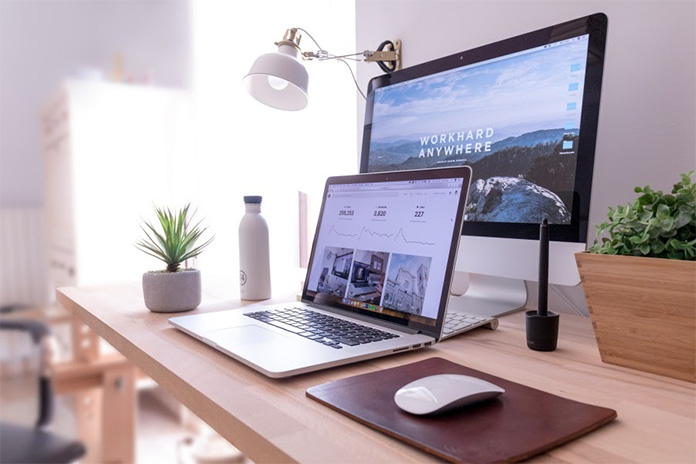 This tip may not seem like genius advice, but you would be surprised how many startups start working without a website because they are constantly postponing it. This happens for the reason that most people imagine that building a website takes a lot of time, a lot of hard work, and of course, a lot of investment.
But nowadays, that's not the case! With online tools, you can easily and quickly build a website and you won't need to spend a fortune. And with web design tools like elementor you don't even need to have coding skills – yet, it is that easy. So go ahead, pick a domain, and choose a template for your website because a social media presence is no longer enough for an online business.
Tip #2 – Design Anything You Need With Clear Goals in Mind
Once you start building your website, the design and the convenience of it are not the only things that you need to think about. You need to start thinking about what your goals are and what you want to achieve with this website of yours. Building a website just because you have read somewhere that you have to do so is a bad way to go. Because you will be quick to lose motivation and will have no path to develop and scale your business.
For example, if you run a physical store, maybe you need a website so that you can process the orders faster and automate most of the steps of selling a product? Or, if you are an artist, maybe you want to find more clients, show off your portfolio, or maybe you want to be invited to show your work in galleries more often? If you want your website to be successful, you need to have clear goals in mind.
Top #3 – Don't Build A Business Build A Brand
If you want to survive in today's hyper competitive markets you need to build a brand this is particularly true when there is not much difference between the products or services you and your competitors offer.
There are many parts to building a brand: It starts with a designing logo and it's important that your logo is unique. Many small businesses use logo makers and while these tools are handy, they don't create high level unique logos. It's better to invest some money and have one created by a pro.
However, a brand does not stop with a logo, you also need to develop a distinct voice and personality, this translates into everything you do and say online – from the imagery you use, how you write and how you come across on social media.
Tip #4 – Share Valuable Information on Your Site and Blog
If you are planning to use your website only for selling and promoting your products or services, you should think again. You need to understand that there are a lot of similar businesses that compete against each other. And to outstand those competitors, you need to be somehow different and offer additional value to your potential customers.
That is why you need to share valuable information on your website and blog. Sharing detailed descriptions and the tips for the use of a product or service, even tutorials, will create additional value. This will show your website visitors that you are a professional in your field, that you are trustworthy and know what you are doing, and, most importantly – that you care about your customers and their well-being.
Tip #5 – Make Use of Social Media
To create a stronger online business presence in 2020, you must be on social media. Even though you are working with Google Ads, social media is also very important because more and more searches are done by using Facebook or Instagram. More to it, it is a more personal way to reach your target audience and communicate with it.
Social media gives you a chance to appear more human and form a more personal bond with a customer. You are able to share the bits of the inner life of the company that helps people imagine the faces that work beneath your online business. Also, Facebook has an incredible audience targeting options that are really narrow, which helps reach more people.
Tip #6 – Use Local SEO
There is no doubt that you need to work with SEO to create a stronger online presence for your business. Local SEO will help you optimize your business for Google My Business that lets people turn on Google Maps by clicking the Directions option after your business name appears in Google Search. This is very fast and convenient and more outstanding than other ads.